Episodes
Monday Sep 18, 2023
Monday Sep 18, 2023
Empathy has long been considered a critical component for effective leadership, but these days it seems to be getting more attention, taking on a new level of meaning and priority. In fact, a new study by EY finds empathy not only impacts productivity and job satisfaction, but also an employee's mental health. But is that simply asking too much of leaders and managers? Can they be empathetic while making tough decisions? In this Perspectives of a Woman CEO podcast, join host David Gee, as he discusses the hot topic of empathy and leadership with EPG Brand Acceleration CEO Marion Minor.
Thursday Dec 08, 2022
Thursday Dec 08, 2022
The global pandemic upended all of our lives. It changed the way we work, where and how we work in many cases, and even the way we view work. Is there anything we can learn from the experience?
Join CEO Marion Minor and host David Gee for this episode of In My Experience, Perspectives of a Woman CEO, as they discuss Marion's three big takeaways. For her she says they can be grouped into the following categories: Business – The old rules don't apply, in fact there are no rules. Leadership – In times of uncertainty, your management style has to change. Professional relationships – Global trauma is a great equalizer when interacting and relating with others.
Friday Oct 07, 2022
Friday Oct 07, 2022
In this introductory podcast of In My Experience; Perspectives of a Woman CEO, we'll get to know Marion Minor, her business background, and how a psychology major with a background in consultative selling and research in the retail space, came to own and run EPG Brand Acceleration and EPG Specialty Information. With host David Gee, she will discuss what brand fans are, and how EPG is trying to create them, how she led the company from an analog publishing mindset to a digital universe where podcasts, webinars, e-blasts, conferences and other forms of content get treated as an experience, and how she used the pandemic as a catalyst for growth. Marion also explains why there should be a marketer and a merchant in all of us, and what it means to manage multiple generations in the workplace.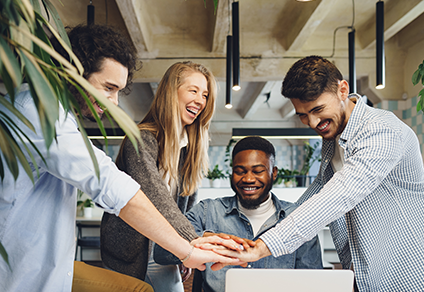 Your Title
This is the description area. You can write an introduction or add anything you want to tell your audience. This can help potential listeners better understand and become interested in your podcast. Think about what will motivate them to hit the play button. What is your podcast about? What makes it unique? This is your chance to introduce your podcast and grab their attention.